A.W. Beattie Career Center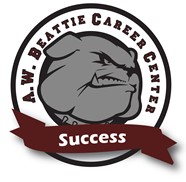 "I can't say enough about KbPort™, both with SimCabRx™ and the Pharmacy Program, any issue I've had (which isn't many) has been solved or fixed quickly. If you're looking for a program or cart, check them out."
— Paula J. Gibson, CPht, CDA, EMT
Pharmacy Instructor
A.W. Beattie Career Center
The mission of A.W. Beattie Career Center is to empower each student to become a successful professional in a continuously evolving regional and global economy through equitable access to the latest industry standards and technology education.
The Introduction to Pharmacy Program will provide twelfth grade students the opportunity to jump-start their post-secondary training and work towards a career with increased employment opportunities over the next ten years. Students will learn compounding formulas and ratios, laws and regulations, participate in module lab work, practice sterilization skills, and demonstrate proficiency as required by industry standards.
Student instruction includes the PassAssured interactive pharmacy training and test preparation for the Pharmacy Technician certification exam. Students will participate in mock simulations and gain hands on experience within the community.
Learn more about Introduction to Pharmacy here.
"I have been using the KbPort™ Pharmacy Program (Virtual Study™) for 2 years now in my Pharmacy Technician Program. It gives the students hands on experiences and lessons that they can complete at their own pace.
I also use the Pharmacy Tech Lesson Plans that go along with the SimCabRx™, these plans are easy to follow and again give my students experiences in using the cart, running reports, and learning medications. I have recently used the cart with our Surgical Science program and our Health and Nursing Sciences program, so that the students who will be working in the pharmacy can see what it's like to work with others in the medical field.
We have sent meds to the surgical department, the nursing unit and nursing homes, we mimic receiving medication requests, filling the request, and sending them to the unit they are needed. When doing this we have also had the wrong medication sent, so that all classes can learn and understand that it happens, what to do when it happens and how to fix the problem. I can't say enough about the support from KbPort™ both with the cart and the program, any issue I have had (which isn't many) have been solved or fixed quickly. If you're looking for a program or cart, check them out.
— Beattie Tech Pharmacy Team Instructor

Paula J. Gibson, CPht, CDA, EMT